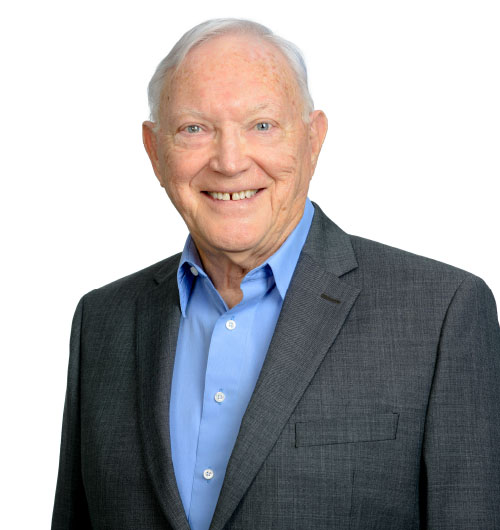 Ruling Elder Emeritus
Dick Leigh became a ruling elder at Covenant in 1972 and moved to emeritus status after 50 years of ministry.  He and his wife, Sharon, joined Covenant in 1971, when they moved to the area. They have raised two daughters.
Dick grew up in Hardy, NE. He earned a BS in Business Administration, as well as a JD at the University of Nebraska. Dick also served in the US Navy JAG Corps. He is an attorney in Winter Park.