Part of worship at Covenant Presbyterian Church is the giving of our gifts to God via the offering. We realize, though, that giving during a worship service is not always practical.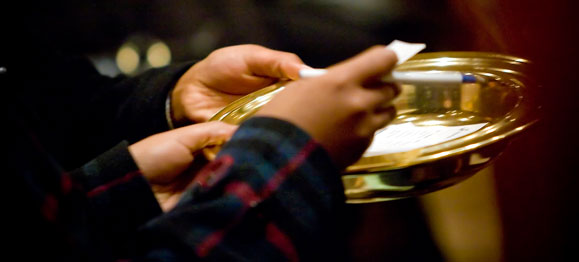 For those who prefer to give electronically, we offer the opportunity to donate via Tithe.ly. Donations can be made here by clicking the button below or by using the Tithe.ly mobile app on your smart devices (either IOS or Android). These options offer the flexibility to give in ways that many find more convenient. (They also offer the possibility of setting up recurring gifts for those who desire.)
Note: The process gives you the option of covering the transaction fees associated with your gift. Selecting this option will make sure that the church receives the amount you are wanting to give. Also be assured that the data you enter here is handled completely through Tithe.ly and subject to the strictest security protocols.